It's time to meet the backbone staff who support IMPACT (and this Summit) on an ongoing basis. Below you can learn more about them. Just click on their name to view their biography where available. (All names appear in alphabetical order by last name).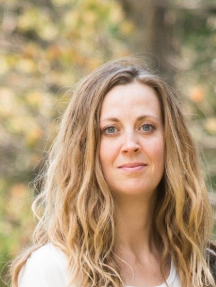 Brielle Batty Smith, IMPACT Member Engagement Coordinator, Sagesse
Brielle Batty Smith is the IMPACT Member Engagement Coordinator at Sagesse, a Calgary based not for profit agency that empowers individuals, organizations, and communities to break the cycle of domestic violence. Brielle has a background in Business Administration and completed her Bachelor of Social Work at the University of Calgary. Brielle has experience working in rural southern Alberta in the domestic violence sector and is passionate about working with communities across Alberta to end domestic violence. 
Sam Hindle, Technical Support Lead
Samantha is a born and raised Calgarian and theatre technician whose expertise, enthusiasm and attention to detail make her a sought-after fixture on the Canadian performance scene. You will find Sam's steady hand behind events from live concerts to online presentations across Canada. She has worked on many large festivals and shows that have toured nationally and internationally. Recently, she has switched hats and is now supporting events and music online as a Zoom Technician and Virtual Events Manager. Her background is as a professional Sound Technician, Stage Manager, Production Manager and Technical Director. Many thanks and love to her wonderful family and sweetie.  
Tami Hutchinson, Communications, Sagesse
Tami Hutchison is an experienced writer with extensive communications knowledge in  issues management, corporate communications and the oil and gas industry. She also  has experience writing blog posts, communications stories and executive speeches for  a variety of industries and companies. She received a Gold Quill from the International Association of Business Communicators, which is the organization's highest honour, for a  communications recruitment campaign that she developed and managed.   
Tami completed her studies at the University of Calgary (BA, Communications) and the  Southern Alberta Institute of Technology (Dip. Applied Arts in Print Journalism), and is an active member in the International Association of Business Communicators.  
Kelly Louch, Office Curator, Sagesse
Kelly Louch, Office Curator at Sagesse Domestic Violence Prevention Society (She/Her). She has a BA Psychology Degree and a MA Justice Studies Degree. She is passionate about exposing the limitations of social change within the confines of power systems, which in turn disproportionately impact vulnerable populations. Her goal is to one day work in public policy, aligning her passions with her work.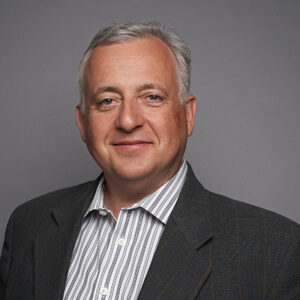 Eric Pianarosa, Director of Collective Impact, Sagesse
Eric Pianarosa has been engaged with Sagesse for 3+ years as an expert in Collective Impact.  In his work as project manager for the Calgary Domestic Violence Collective, Eric has guided the collective and its many working groups through the activities to ensure a collective impact approach to their work.  He has recently been named Director of Collective Impact for Sagesse.  In this role, Eric has taken on the guidance of the early stages of the provincial collective impact domestic violence initiative.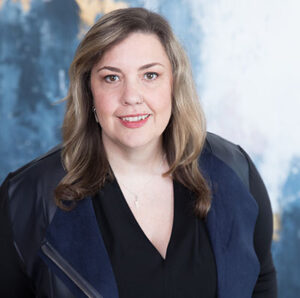 Andrea Silverstone, Executive Director, Sagesse
 Andrea Silverstone pushes the boundaries of inclusion and innovation in Calgary's non-profit world. As the executive director of Sagesse, an organization committed to disrupting the structure of violence for individuals, organizations and communities, she works tirelessly to address domestic and sexual violence across Alberta.
Under her leadership, Sagesse has focused on the lofty goal to completely eradicate domestic violence. She has created innovative program models and comprehensive structural policy that elevates untold experiences of domestic violence. By starting difficult conversations about domestic violence on a larger stage, Andrea has helped Albertans to start thinking collectively about what causes violence, the attitudes and beliefs that contribute to it, and how to change it systemically.
Through this work at Sagesse, Andrea has implemented a collective impact initiative to address domestic and sexual violence province-wide and has developed programming to address the systemic nature of domestic violence in under-studied communities such as women of affluence. She has also expanded the scope of Sagesse's programming model to ensure that it meets the diverse needs of everyone impacted by domestic violence, including a special focus on the 2SLGBTQ+ community. Her innovative leadership has made large impacts in Alberta including implementing a primary prevention initiative to address domestic and sexual violence across Alberta and playing an instrumental role in supporting the Alberta Government to bring the Domestic Violence Disclosure Act to Alberta.
Her innovative approach to violence prevention, has caught the attention of individuals and organizations beyond Calgary's borders. Andrea has shared her thoughts and the Sagesse programming model around the world. As a presenter, she advocates for research, development, and innovation in the non-profit sector, and encourages other leaders to establish new ways of thinking and working. With this work in mind, Andrea supported the creation of ByDesign, a social enterprise dedicated to stimulating real change by challenging the status-quo and breaking down the barriers to greater awareness, productivity, and total satisfaction.
For her work as a collaborative leader, she was recognized with the 2015 Alberta Inspiration Award for leadership in Family Violence and the 2019 Soroptomist Women Making a Difference Award. Recognizing that domestic abuse is often overlooked, she leveraged her education and social work experience, developing a program for Jewish schools which led to her receiving the 2013 Association of Jewish Family and Child Agencies Goodman Award. Silverstone also initiated a study to examine 'Domestic Abuse in the Jewish Communities of the Canadian Prairie Provinces' and received the 2015 RESOLVE Excellence in Community Service and Research Award.
Andrea is a Registered Social Worker and Mediator with a background in Judaic/Talmudic Law, having attended Lindenbaum College in Jerusalem and York University in Toronto. Beginning her career in Calgary at the Awo Taan Native Women's Shelter, Andrea later transitioned into her role as the Executive Director of Sagesse. At Sagesse, she has dedicated herself to ensuring that vulnerable individuals live in a society where they can reach their full potential, and believes she has an obligation to leave the world in a better place then she found it.
Tara Tharayil, Evaluations Coordinator, Sagesse
Tara Tharayil is the Evaluations Coordinator for IMPACT and its backbone agency Sagesse, a Calgary based not for profit agency that empowers individuals, organizations, and communities to break the cycle of domestic violence. Tara has been working in the area of policy, advocacy and program coordination for nearly 20 years. After completing a Master's degree in Political Science, she worked in government and non-profit sectors in the US and Canada, before settling in Calgary about 7 years ago.