We are excited to have such a wonderful group of people involved in this year's virtual summit. Below you can learn more about them. Just click on their name to view their biography where available. (All names appear in alphabetical order by last name).
IMPACT Community Co-chairs

IMPACT Stewards

Ex-officio Stewards

Keynote Presenters

Presenters & Moderators
Jassim Al-Mowasi, Calgary Domestic Violence Collective
Jassim Al-Mosawi has extensive experience working with immigrant and refugee patients in the areas of mental health, trauma and domestic violence. Jassim is originally from Iraq and came to Canada as refugee after having lived in refugee camp for 7 years following the first Gulf War. Since arriving in Canada in 1997, Jassim has continued to engage with newcomer communities and pursue ongoing professional development to support this work. Jassim holds two Masters Degrees in Counselling Psychology and is a Registered Provisional Psychologist and currently he is pursuing his doctoral degree in clinical counselling. Jassim is certified as a Clinical Traumatologist from the Traumatology Institute of Canada, and is trained in EMDR. He has presented number of workshops and webinars about issues of immigration, cultural integration, domestic violence, and honour based violence within immigrant populations. Jassim is a member of a number of committees and advisory groups, including: The Calgary Domestic Violence Collective (CDVC), Co-chair of the Ethno-Culturally Diverse Communities (ECDC), Honor Based Violence Subcommittee, and the Middle East Advisory and Chief of the Police Advisory groups with Calgary Police Services.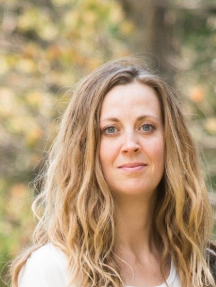 Brielle Batty Smith, IMPACT Member Engagement Coordinator, Sagesse
Brielle Batty Smith is the IMPACT Member Engagement Coordinator at Sagesse, a Calgary based not for profit agency that empowers individuals, organizations, and communities to break the cycle of domestic violence. Brielle has a background in Business Administration and completed her Bachelor of Social Work at the University of Calgary. Brielle has experience working in rural southern Alberta in the domestic violence sector and is passionate about working with communities across Alberta to end domestic violence. 
Sebastian Benavides, Alberta Men's Network
Sebastian is a social worker and researcher for the University of Calgary, and began working with Alberta Men's Network in early 2020 as a practicum student. He currently works as a child and youth care counsellor, and has been involved with community resource work since 2015.
Aimee Bontje, Team Lead for Child and Youth Case Management, Discovery House Family Violence Prevention Society
She has been working with children and youth in homelessness, addiction, mental health and sexual exploitation in Calgary for over ten years. Notably, she was instrumental in the creation of a sexual exploitation curriculum to address the leading causes and critical information surrounding sexual exploitation in youth in Calgary. She recently completed her Masters in Social Work at the University of Calgary with a focus on International and Community Development.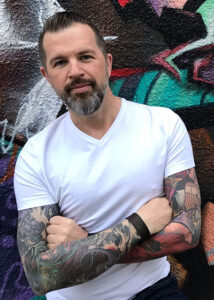 Alex Cameron, Psychotherapist
Alex is originally from beautiful British Columbia where he grew up in the Okanagan Valley. From there he studied to achieve both his Bachelor of Fine Arts degree in Theatre and his Bachelor of Education degree. After spending time working with marginalized populations in Vancouver's Downtown East Side, he completed his Masters of Clinical Social Work from the University of Calgary. After graduating, Alex worked at Calgary Counselling Centre, spearheading their Male Domestic Abuse Outreach Program before working with AHS as an addiction and mental health therapist. Alex has been lucky enough to be part of multiple advisory boards around domestic violence and engaging men and boys. He has taught at Mount Royal University and worked with Humber College in Toronto, Ontario. He is currently the Clinical Supervisor with AHS for Addiction and Mental Health clinics in Okotoks, High River, and Black Diamond and operates a private practice serving both Ontario and Alberta clients with a special interest in working with those that identify as men. He is excited to share more about his learning and journey with everyone at IMPACT!
Dr. Deinera Exner-Cortens, University of Calgary.
Dr. Deinera Exner-Cortens is an Assistant Professor in the Department of Psychology, Faculty of Arts, an Adjunct Assistant Professor in the Faculty of Social Work, and is jointly appointed to the Department of Psychiatry, Cumming School of Medicine, University of Calgary. She holds a PhD in Developmental Psychology and a Master of Public Health. Dr. Exner-Cortens' research focuses on 1) evaluating gender-transformative healthy relationships resources in school and community settings, 2) developing and evaluating implementation support tools for school-based mental health service delivery; and 3) prevention of adolescent dating violence. In her work, Dr. Exner-Cortens collaborates with a number of community and research partners, both provincially and nationally. Dr. Exner-Cortens has been actively engaged with the VAW sector for the past 14 years.
Humaira Falak, ActionDignity
Humaira Falak works for ActionDignity. She is currently completing her Masters in Integrated Studies with focus on Community development. Humaira often speaks publicly about family violence in the ethnocultural communities and ways we can help and bridge the existing gaps. She is a mother of two daughters.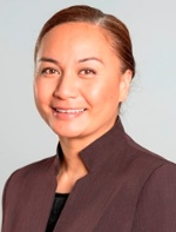 Honourable Marama Davidson, Minister for the Prevention of Family Violence and Sexual Violence in New Zealand
Being of Ngāpuhi, Te Rarawa, and Ngāti Porou descent, Marama's passionate about improving outcomes for the many and not just the few, including for Māori. Prior to becoming an MP, Marama worked for the Human Rights Commission for 10 years, and was the Chief Panelist for the Glenn Inquiry into Domestic Violence and Child Abuse. Her own publicly declared experience with sexual violence and her involvement in the inquiry have placed family and sexual violence at the forefront of her political radar.
Sharon Goulet, City of Calgary
Sharon Goulet, MSW, RSW is a Red River Métis and member of the Métis Nation of Alberta. Sharon was born in the Treaty 1 territory or "Winnipeg" and is related to the Millers, Spence's and Irwin's who lived in the area during the time of Louis Riel. Many of Sharon's family fled during the Red River Rebellion which eventually led to the establishment of the provisional government by the Métis leader Louis Riel and his followers at the Red River Colony in 1869.  
 
At a young age Sharon moved to the traditional territory of the Kanien'kehá:ka or Montreal with her family. The island called "Montreal" is known as Tiotia:ke in the language of the Kanien'kehá:ka, and it has historically been a meeting place for other Indigenous nations, including the omàmiwininì or Algonquin people. While in the area, Sharon completed a bachelor's degree in Cultural Anthropology at McGill University. During this time Sharon witnessed the Oka crisis that took place, which was a catalyst towards the eventual Royal Commission on Aboriginal People, Truth and Reconciliation Commission and today's TRC Calls to Action.  
 
Sharon later moved to Treaty 7 territory to complete her bachelor's and master's degrees in social work, focusing on Indigenous leadership, policy and community development. Sharon has worked at the City of Calgary for the past 26 years in a variety of positions starting as the assistant to the Calgary Aboriginal Urban Affairs Committees, working in Indigenous Community Development and then working as the Indigenous Social Planner with FCSS for 15 years. Her work has involved social planning, community development, research and advocacy on issues that concern the Indigenous urban community. Sharon is currently working in the Affordable  Housing unit, where she is engaging with Elders and community to develop strategies, initiatives and ultimately affordable housing that reflects the needs of Indigenous people.  
All My Relations – Maarsi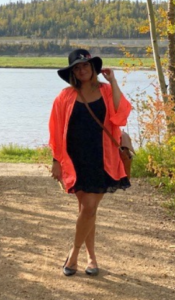 Nicole Greville, Outreach Manager, Waypoints
Nicole Greville is the Outreach Manager at Waypoints, in Fort McMurray, AB. She is Haudenosauenee of the Six Nations of the Grand River but calls Wood Buffalo in Treaty 8 home.  Nicole is dedicated to creating safe, healthy and connected communities, particularly in our rural and Indigenous communities.  Managing a team that provides direct and non-direct client outreach services to the one of the largest municipalities in Canada, she advocates for accessible, barrier-free and equitable services that improve the fundamental safety and quality of life for all of our relations.  Nicole is a community leader whose work is guided by collaboration, trust, and humility. 
Jeff Halvorsen, Alberta Men's Network
Jeff is a Ph.D. candidate at the Faculty of Social Work at the University of Calgary, and has supported Alberta Men's Network on research design, research collection and data analysis.
Michael Hoyt, Community Building Social Worker, City of Edmonton
Michael is a Community Building Social Worker with the City of Edmonton, working with communities to build their capacity to engage men and boys in gender-based violence prevention work. As a social worker, Michael takes a gender- and diversity-sensitive approach that keeps in mind the intersectional experiences of people. Michael believes in the power of working with rather than for communities.
Tami Hutchinson, Communications, Sagesse (IMPACT backbone)
Tami Hutchison is an experienced writer with extensive communications knowledge in  issues management, corporate communications and the oil and gas industry. She also  has experience writing blog posts, communications stories and executive speeches for  a variety of industries and companies. She received a Gold Quill from the International Association of Business Communicators, which is the organization's highest honour, for a  communications recruitment campaign that she developed and managed.   
Tami completed her studies at the University of Calgary (BA, Communications) and the  Southern Alberta Institute of Technology (Dip. Applied Arts in Print Journalism), and is an active member in the International Association of Business Communicators.  
Corrine Janzen, Lethbridge Family Services
Corrine holds a Bachelor's Degree in Social Work from the University of Calgary, Lethbridge Division and is a Registered Social Worker. She has experience working with youth working towards independent living, working with children who have experienced trauma, event planning and networking through various committees. As an Outreach and Education Facilitator she co-facilitating Suicide Intervention Training, the Community Helpers Program, and COR 1154: Suicide Prevention, a course at Lethbridge College that provides training to Corrections students. In her free time Corrine enjoys spending time with her husband and their two boys. Corrine also enjoys yoga, reading, painting and spending time with family and friends.
Lukas Kuru, Men Edmonton and Next Gen Men
Lukas Kuru is an avid volunteer for local grassroots organizations Men Edmonton and Next Gen Men, both of which address issues related to Violence against women through an intersectional lens. Lukas has experience on the frontlines of sexual violence through his time as a volunteer at the University of Alberta Sexual Assault Centre. Lukas has a degree in Neuroscience and is currently studying Medicine at the University of Alberta.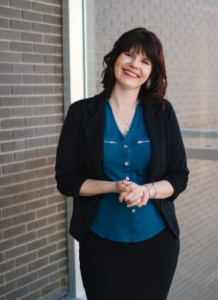 Christina (Chris) Johnson, Executive Director of SARC,
IMPACT Community Co-chair
Christina (Chris) Johnson B.S.W., R.S.W. Rehab Prac II, RYT is the Executive Director of SARC, the Sexual Assault Centre in Medicine Hat AlbertaCentre in Medicine Hat Alberta and the owner/operator of The Loft Yoga and Therapy. She is the proud mom of two amazing children, two dogs, and two cats. Chris has dedicated her life to helping people and communities heal. This has been done through holding space for one on one growth and through broad community and organizational change initiatives. The first part of her career was first spent working with people who were differently abled then moving into the field of Social work specializing in assisting people to heal, collaborative partnerships and development, community development, trauma-informed practices, innovative program design, and sexual trauma. Chris was the recipient of Medicine Hat's Inspire Award from the Women in Business due to her visionary leadership and significant achievements.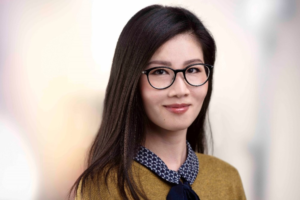 Lianne Lee, Project Manager, Shift: The Project to End Domestic Violence
Lianne is Shift's project manager for the Building Alberta's Primary Prevention Framework project. Since 2006, Lianne has led a broad range of community programs and systems-change initiatives that seek to enhance the wellbeing of children and youth from diverse backgrounds. Included is frontline work in after-school community programs early in her career, managing C.A.R.E. for Ethno-Cultural Children & Youth initiative at the Immigrant Sector Council of Calgary, managing undergraduate programs and research projects at the Werklund School of Education, and leading Shift's Alberta Healthy Youth Relationships Strategy. She holds a Master's Degree in Educational Research, and Bachelor's Degrees in Education, Economics and Society, and English.   
Jeremiah Levine, Sexual Health Educator, WiseGuyz Facilitator
Jeremiah Levine (he/him) is a sexual health educator, WiseGuyz facilitator, and a volunteer with Men Edmonton. Jeremiah has a Bachelor's Degree with Distinction in Philosophy and Women's and Gender Studies from the University of Alberta.
Prax Li, Calgary Sexual Health
Prax (Tian-Hui) Li immigrated to Canada with their family in 2005. Since then, they have been no stranger to the otherness. They graduated with a degree in biomedical sciences minoring in anthropology, but decided to center people in their professional life rather than cell cultures. They applied their knowledge and skills in the child welfare system working with high- and multi-risk youths. They interacted with a diversity of masculine expressions, many of which are both traumatising and traumatised and often saw first-hand the aftermath of gendered violence in an intersection of class, race and disability. In 2019, they became employed with the Centre for Sexuality, a non-profit organisation dedicated to providing evidence-informed non-judgemental sexual and reproductive health programs and services, as a facilitator for WiseGuyz.
Suzanne McLeod, PhD 
Suzanne is Anishinabe-kwe from Sagkeeng First Nation (Fort Alexander), MB. She has worked extensively within the Indigenous and non-Indigenous community in various capacities with a focus on community and social innovation, complex systems, policy development, researcher, writer, and educator. Suzanne has experience in working in both an urban and rural context with Indigenous Elders and knowledge keepers, and with non-Indigenous systems and governments at the municipal, provincial, and federal levels. She has twice presented to the Senate of Canada on social issues affecting Indigenous people.  
Suzanne completed a PhD Art History (Native American) through the University of New Mexico in 2020 and will begin a new role as Assistant Professor at the University of Manitoba in July 2021. She has attained the personal level of Divemaster scuba diver, a passion that has allowed her to explore the world from a unique perspective. She is most proud, however, of her three daughters and grandbaby to whom she is imparting the Anishinabe concept of "mino-bimaadiziwin", living a good life.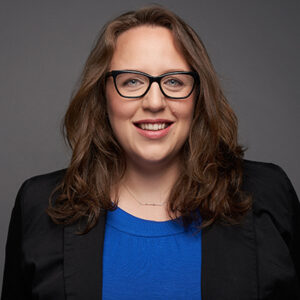 Carrie McManus, Director of Innovation and Programs, Sagesse
Carrie McManus breaks down barriers and embraces change as the Director of Innovation and Programs at Sagesse. Her natural curiosity and passion for eradicating domestic violence allow her to ask "what if" when developing initiatives that change long-standing beliefs and empower individuals, organizations and communities to disrupt the structure of domestic violence.   
Through Carrie's leadership, Sagesse has grown beyond its grassroots foundation. She has supported the development of new programs and initiatives that take a closer look at the unique needs of rural and remote survivors of domestic violence and build the capacity of friends and family to recognize and respond to individuals experiencing domestic violence in their communities. In addition to creating programs to meet diverse needs, Carrie has created a contemporary way of thinking about revolutionizing the way Sagesse and other organizations approach program design, which has helped secure Sagesse as a well-respected domestic violence agency across Alberta and around the world.  
Her innovative approach to service delivery, especially when tackling a difficult topic such as domestic violence, has caught the attention of individuals and organizations beyond Alberta's borders. She continuously advocates for research, development, and innovation in the non-profit sector, and works closely with organizations in a variety of industries to use Sagesse's organizational design ideas to uncover growth opportunities, shift paradigms and establish new ways of working. With this work in mind, Carrie spearheaded the creation of ByDesign, a social enterprise dedicated to stimulating real change by challenging the status-quo and breaking down the barriers to allow organizations in any sector to reach their full potential by shifting their thinking to an innovation-based model. 
Carrie has over 20 years experience in strategic and program development, small business management, facilitation and education. She started her social work career with Mount Royal University's Stepping Up program, a peer led domestic violence program in Calgary, Carrie then transitioned into her role with Sagesse. She holds a Bachelor of Arts from Dalhousie University in Halifax and a Diploma of Social Work from Mount Royal University in Calgary.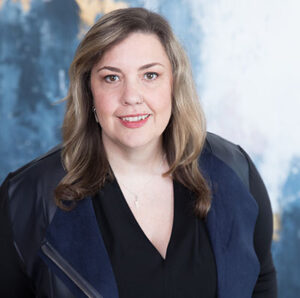 Andrea Silverstone, Executive Director, Sagesse
 Andrea Silverstone pushes the boundaries of inclusion and innovation in Calgary's non-profit world. As the executive director of Sagesse, an organization committed to disrupting the structure of violence for individuals, organizations and communities, she works tirelessly to address domestic and sexual violence across Alberta.
Under her leadership, Sagesse has focused on the lofty goal to completely eradicate domestic violence. She has created innovative program models and comprehensive structural policy that elevates untold experiences of domestic violence. By starting difficult conversations about domestic violence on a larger stage, Andrea has helped Albertans to start thinking collectively about what causes violence, the attitudes and beliefs that contribute to it, and how to change it systemically.
Through this work at Sagesse, Andrea has implemented a collective impact initiative to address domestic and sexual violence province-wide and has developed programming to address the systemic nature of domestic violence in under-studied communities such as women of affluence. She has also expanded the scope of Sagesse's programming model to ensure that it meets the diverse needs of everyone impacted by domestic violence, including a special focus on the 2SLGBTQ+ community. Her innovative leadership has made large impacts in Alberta including implementing a primary prevention initiative to address domestic and sexual violence across Alberta and playing an instrumental role in supporting the Alberta Government to bring the Domestic Violence Disclosure Act to Alberta.
Her innovative approach to violence prevention, has caught the attention of individuals and organizations beyond Calgary's borders. Andrea has shared her thoughts and the Sagesse programming model around the world. As a presenter, she advocates for research, development, and innovation in the non-profit sector, and encourages other leaders to establish new ways of thinking and working. With this work in mind, Andrea supported the creation of ByDesign, a social enterprise dedicated to stimulating real change by challenging the status-quo and breaking down the barriers to greater awareness, productivity, and total satisfaction.
For her work as a collaborative leader, she was recognized with the 2015 Alberta Inspiration Award for leadership in Family Violence and the 2019 Soroptomist Women Making a Difference Award. Recognizing that domestic abuse is often overlooked, she leveraged her education and social work experience, developing a program for Jewish schools which led to her receiving the 2013 Association of Jewish Family and Child Agencies Goodman Award. Silverstone also initiated a study to examine 'Domestic Abuse in the Jewish Communities of the Canadian Prairie Provinces' and received the 2015 RESOLVE Excellence in Community Service and Research Award.
Andrea is a Registered Social Worker and Mediator with a background in Judaic/Talmudic Law, having attended Lindenbaum College in Jerusalem and York University in Toronto. Beginning her career in Calgary at the Awo Taan Native Women's Shelter, Andrea later transitioned into her role as the Executive Director of Sagesse. At Sagesse, she has dedicated herself to ensuring that vulnerable individuals live in a society where they can reach their full potential, and believes she has an obligation to leave the world in a better place then she found it.
Fanny Oliphant, Alberta Men's Network
Fanny is a clinical psychological from Mexico, who has worked in the Calgary community for more than 15 years with immigrant families on issues of domestic violence, trauma, and facilitating support groups.
Jake Stika, Executive Director, NextGen Men
As Next Gen Men's Executive Director, Jake is a passionate speaker and facilitator focused on gender-based issues related to the social and emotional development of young men, the health and well-being of men in communities, and gender equity in workplaces for a future where boys & men experience less pain, and cause less harm.
Jake was named one of Avenue Magazine's Top 40 Under 40, as well as having earned recognition from Ashoka, the British Council, and the Canadian Centre for Diversity and Inclusion. He has spoken at the United Nations as part of the Canadian Delegation, and participated in the UN Women Safe Cities Initiative Global Forum. He is also a proud advisor to the Calgary Immigrant Women's Association, Canadian Women & Sport, as well as the Calgary Women's Emergency Shelter.
Alicia Teasdale, Calgary Communities Against Sexual Abuse
Alicia (she/her) began her social work career in community mental health and addiction, serving adolescents and their families in rural Nova Scotia, although her volunteer and advocacy work for women's health and against gender-based violence started when she was in high school. Her continued commitment to anti-violence and trauma-informed work propelled her into leadership in the sexual violence sector, first in the Regional Municipality of Wood Buffalo and now currently as the Director for the Education & Training Program at CCASA in Calgary. She holds a Bachelor of Arts in Women's Studies from St. Francis Xavier University and a Bachelor of Social Work from McMaster University. She has developed and facilitated engaging school-based curriculum for mental health, addiction and sexual violence sectors and is particularly passionate about child and adolescent programming.
Tara Tharayil, Evaluations Coordinator, Sagesse (IMPACT backbone)
Tara Tharayil is the Evaluations Coordinator for IMPACT and its backbone agency Sagesse, a Calgary based not for profit agency that empowers individuals, organizations, and communities to break the cycle of domestic violence. Tara has been working in the area of policy, advocacy and program coordination for nearly 20 years. After completing a Master's degree in Political Science, she worked in government and non-profit sectors in the US and Canada, before settling in Calgary about 7 years ago. 
Corinne Ofstie, Director of Strategic Initiatives with the Association of Alberta Sexual Assault Services
Corinne is a registered social worker with experience working with community, system and government organizations in both Sexual and Domestic Violence sectors as a cross-sector community developer.  Corinne is a subject matter expert in topics such as child sexual abuse, adults who have experienced child sexual abuse, sexual harassment and sexual assault. As Director of Strategic Initiatives with the Association of Alberta Sexual Assault Services (AASAS), Corinne leads strategic projects and priority areas identified in the AASAS Strategic Plan. Currently Corinne oversees the Healthier and Safer Alberta Workplaces initiative which is a four-year provincial public awareness and training program special project. Among her achievements Corinne has led the growth, development, and evaluation of a provincial training program, First Responder to Sexual Assault and Abuse Training; coordinated and mobilized provincial data collection and outcome measurement initiatives; Co-Chaired the provincial sub-committee, the Collaborative Justice Response to Sexual Violence Committee; and was a member of the Gender Equality Network of Canada from 2017 to 2020.  In 2018 Corinne was awarded Avenue Magazine's #Top40Under40.
Corinne is a member of the Rebuilding Lives Committee for the Canadian Women's Foundation and is on the Expert Advisory Panel member for the Canadian Femicide Observatory for Justice and Accountability.  Government of Alberta Sexual Violence Knowledge Exchange (2020)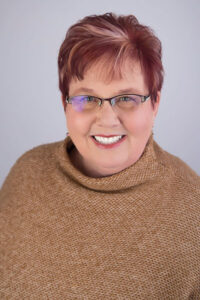 Deb Tomlinson, Chief Executive Officer,  Association of Alberta Sexual Assault Services (AASAS) 
For over twenty years, Deb has worked passionately with community and government stakeholders to raise awareness of sexual violence and to increase access to services and support for Albertans affected. Her leadership and social change work has been recognized with awards from the Alberta College of Social Workers as well as the Government of Alberta. Most recently, Deb was named one of 20 Compelling Calgarians for 2018 by the Calgary Herald. 
In 2004, Deb and her colleagues fostered a partnership with the provincial government which resulted in government funding for specialized sexual assault services – a first for Alberta. More recently, in response to a historic increase in survivors coming forward for help, Deb and her colleagues were successful in receiving $8.1 M to increase services for sexual assault survivors in Alberta. In the past three years, Deb and the AASAS team launched the award winning "I Believe You" public awareness campaign; the creation of Alberta's first Sexual Violence Action Plan; Alberta's One Line for Sexual Violence; a province-wide talk, text chat line providing support and information; and a Prevalence Study of Sexual Assault and Childhood Sexual Abuse in Alberta.  Deb is finishing her second three year term on Alberta's Family Violence Death Review Committee and also co-chairs a national organization, Ending Violence Association of Canada.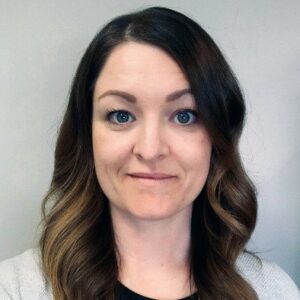 Lisa Watson, Executive Director, Odyssey Shelter (Grande Prairie), IMPACT Community Co-chair
Leader. Mother. Wife. Friend. Problem solver. Relationship builder, with community first priorities. Resource navigator. Anti-violence agenda pusher. Relevant information supporter and new learning seeker. Equity pursuer. Evaluation supporter.  Faithful advocate for social justice. Alberta raised and Saskatchewan educated. Rural girl, thriving in an urban world. Believer that housing is human right and everyone deserves to be safe in their home and community. Lifelong optimist. Visionary for positive change. Experimenter. Thinks she's funny more than she should.  Play and fun promoter.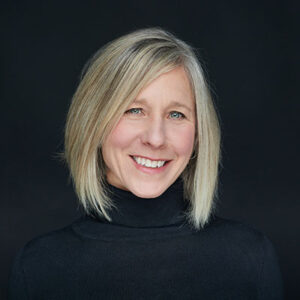 Lana Wells, Shift: The Project to End Domestic Violence 
Lana Wells is Associate Professor and the Brenda Strafford Chair in the Prevention of Domestic Violence at the Faculty of Social Work, University of Calgary, Alberta where she is leading Shift: The Project to End Domestic Violence (www.preventdomesticviolence.ca). Shift's purpose is to develop, implement and scale up best and promising primary prevention practices, strategies and actions in partnership with government, systems, community leaders, and NGO's with the goal of preventing violence and advancing equality. Lana has held over 7 million in research funding/grants and has received numerous awards. She was bestowed the Alberta Inspiration Award in Leadership in Family Violence, recognized as a PEAK scholar from the University of Calgary, received the John Hutton Memorial Award for Social Action/Policy from the Alberta College of Social Workers and honoured in the YW's She Who Dares 150 Women Project. In 2017, she received the University of Calgary Teaching Award for Curriculum Development for the co-creation of Advancing Healthy and Socially Just Schools and Communities graduate certificate program.  
Lana actively supervises graduate students within the Faculty of Social Work and the School of Public Policy where in 2012, she became a Research Fellow and Instructor. Her passion includes advocating for the prevention of family and sexual violence, advancing gender equality and equity, developing social policies to prevent and respond to complex social issues, preventing teen dating violence, advancing social justice and creating transformational change. Lana loves to collaborate with leaders from diverse disciplines and sectors and works closely on organizational and system change processes within government and the not for profit sector. Lana has advised, consulted and partnered with all orders of government in Canada on prevention research and social policy. Lana has collaborated with numerous international organizations, where she has contributed to panels, led workshops and supported the development of international resolutions. Her current research interests include engaging and mobilizing men and male-dominated spaces in violence prevention and gender equality, advancing collective impact and systems change to stop violence, and advancing innovation in the not-for profit sector by going beyond programs and policy change.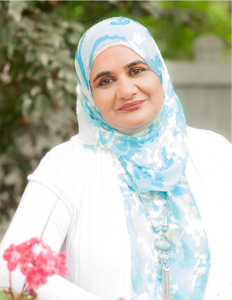 Lubna Zaeem, Clinical Director, Islamic Family and Social Services 
Lubna Zaeem is a Registered psychologist who holds a Masters degree in Psychological Studies in Education from the University of Alberta and a Post Graduate Certificate in counselling from Athabasca University. At present she is the clinical director at Islamic Family and Social Services Association (IFSSA). She is also serving in the role of a Steward with IMPACT. 
Being an immigrant herself, Lubna's passion lies in her work with the ethnocultural community. She joined IFSSA in 2007 as a volunteer and a board member. In 2009, with the assistance of a committed team of volunteers and funding from Government of Alberta she started the domestic violence program from gras roots catering to the needs of immigrant and refugee community.  
Lubna works with diverse population providing individual and family counselling for IFFSA. Her educational workshops and one-on-one sessions to young mothers in the immigrant and the mainstream community provide strategies to foster healthy relationships at home in order to raise happy and successful children. She provides trainings to mainstream service agencies on working with multicultural clients. Lubna has also been part of the Primary Care for the last six years supporting patients with mental health and chronic disease issues.  
For her volunteer work, Lubna has received the Athabasca University Alumni Volunteer Service Award, the YMCA Peace Medal, Governor General's Sovereign Volunteer Award and University of Alberta's Alumni Honor Award.